There is no town like my hometown! I have it all here!
What you must know, when selling your home privately!
As a For Sale By Owner, you will need to take precautions that safe-guard and protect your family's safety.
For your protection and security, follow these common sense rules. Don't become a victim of crime!
​
If someone knocks on your door, explain that its not a good time, and to call you to make an appointment. Don't let anyone in your home without you knowing beforehand, who they are. NO EXEMPTIONS!

Establish a screening process. Ask buyers to send you a copy of their driver's license. Prudent agents do this as pre-cautionary measure, to avoid becoming victims of crime, and you should too!

​Never show the property while you are alone!

​When taking appointment calls, ask for proof of their purchasing qualifications, before agreeing to show your property.

Ask callers to email you their Pre-Approval Letter from their lender and a bank statement showing "Proof of Funds", in order to determine their legitimacy and purchasing ability. If they fail to provide their personal identification or purchasing qualifications, be very weary!​

Control the movement of the potential buyer(s) once inside your residence. Don't let anyone, including children wander around the property without you or someone else in the home.

Before any showing, safeguard jewelry, valuables, electronics, medications, firearms, expensive perfumes or colognes and other personal items of monetary or personal value.
WHAT YOUR MUST KNOW AS A PRIVATE SELLER!
The following information presented below, may be a an eye opener, and we hope that its received in the same neighborly spirit, in which its offered. Our intention is not to dissuade you or discourage you from going at it alone, but rather to fully inform you, so you can make educated decisions and avoid making costly selling mistakes. An informed seller nets more from a sale, with our without a real estate broker!
The great majority of buyers feel intimidated, when the owner is present. There is a psychological component in a buyer viewing a property, which agents know too well. Buyers don't feel comfortable with the owner being there, since they are not free to express opinions and examine the seller's personal spaces.

Real estate agents will avoid showing your property. Brokers may call and ask if you are cooperating, but rarely will they show the property to a prospect, since they run the risk of the buyer contacting the seller directly.

Sales by private property owners, accounted for only 8% of all sales in 2016.

In 2016, the typical private seller's home sold for $190,000 compared to $249,000 with a broker.

Agents list their personal properties on the MLS. The vast majority of agents, rely on other agents to help them find a buyer for their properties.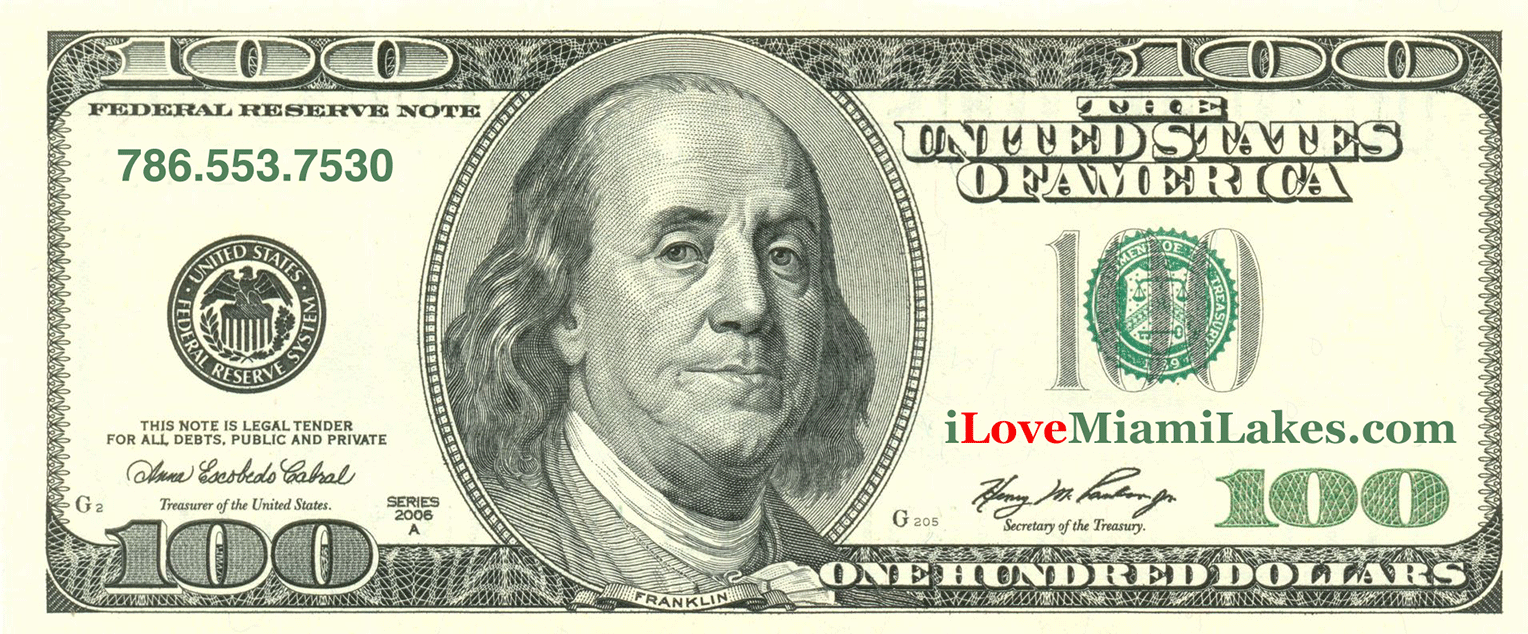 "An investment in knowledge pays the best interest."
-Benjamin Franklin
Don't become a victim of crime!
AVOID THESE COMMON MISTAKES BY PRIVATE SELLERS
Over-pricing- This is the most common mistake, which scares off buyers and prolongs the sale. Price your property right-to-market and it should sell, if all the other factors, such as condition have been taken into consideration.

Under-pricing- This is the second most common mistake among private sellers. Make sure to price your property right to market, so you do not leave money on the table.

Ineffective marketing- This prolongs the sale, due to the lack of market exposure and fewer potential buyers, seeing the property.

Properly qualifying the buyer- Not doing so, typically results in a failed sales attempt, since the buyer may not qualify to purchase. Call the buyer's lender before entering into a legally binding contract.

Poorly handling property inspection issues- this can lead to the buyer walking out or reopening the sales price negotiations.

Accepting a low appraisal result- If the appraiser mistakenly uses a wrong comparable, or other comparable properties are left out of the report, it can skew the appraisal results, resulting in allow appraisal value. Having no access to local sales information, or experience in contesting the appraisal result, can lead to under-selling your home.

Incomplete paperwork- is a common oversight. Even one required form or legally required disclosure can result in an expensive buyer lawsuit, after the sale closes.
STATISTICALLY, THE ODDS ARE AGAINST YOU,
BUT DON'T GIVE UP!
You should know that the historical statistics are against you. According to the National Association of Realtors (NAR), 70% of all private sellers or For Sale By Owners, eventually hire an agent to sell their property. Roughly 8% of al properties sold in the U.S., are sold privately or without a broker, and of these, about 40% are sold to a family member or a friend. Only about 18% of all private sellers are contacted directly by a buyer. To view the latest published NAR study, click here. For Sale By Owner STUDY
WHY ARE REALTORS SO SUCCESSFUL SELLING PROPERTIES?
When compared to homeowners selling privately, real estate agents outperform them in two areas. The time it takes to sell and how much more they can net for the seller. Why? Because real estate agents have received specialized training, have access to cooperating brokers, through the Multiple Listing Service or MLS and they sell property for a living, so naturally they are more adept at selling real estate, than a homeowner that makes living in some other profession.
WHAT DOES A REAL ESTATE BROKER DO FOR SELLERS?
A professional real estate agent will handle all aspects of the sale and assist you with:
​
Establishing the asking price.

Selecting an effective marketing plan, based on your personal selling needs.

Will suggest the terms to offer buyers and contract type to use.

Calculate your selling expenses.

Calculate the approximate equity you have in your home.

Suggest a Closing Agent. (title company or attorney)

Prepare all markerting materials and make the sale public.

Perform buyer or agent buyer screenings before setting appointments.

Schedule showings with buyers and/or agents.

Show the property and sells its prominent features.

Negotiate price and terms.

Write up contract for execution.

Secure all required signatures.

Account for the buyer's deposit.

Follow-up to ensure that the buyer has officially applied for the loan, by deadline.

Coordinate the buyers inspection appointment.

Handle any issues with he inspection report, to avoid renegotiating the sales price or having the buyer walk-away from the purchase.

Coordinate and schedule the property's survey, if one is required.

Coordinate the appraisal date, to make the property available for evaluation, by the buyer's appraiser.

Contest appraisal results, if the value is lower than the agreed to price.

Follow-up with buyer's lender regularly, to ensure that the loan commitment date will be met.

Communicate with the Closing Agent regularly, to make sure the seller's and buyer's sides of the transaction are going smoothly.

Keep all parties to the transaction advised on the progress of the sale and report any issues to the parties to the transaction.

Confirm loan commitment with buyer's lender, by deadline.

Confirm with title agent, that there are no issues with the title to the property and that the buyer will be able to purchase title insurance.

Overcome any closing delays.

If required, write up any extensions to the closing date and gather all required signatures.

Review the Closing Statement with seller for errors.

Coordinate the date and time of the closing with all parties to the transaction.

Attend the closing with seller, to provide assistance and guidance.

Confirmation that seller has received funds from the sale.

Close the sale.

Update the MLS system that the sale has closed.

File all regulatory paperwork.
"Lost time is never found again."
-Benjamin Franklin
According to the National Association of Realtors, private sellers typically net 22% less, when selling on their own.
Realtors
Unlock
Opportunity
If you have any questions regarding your private sale, you can always call us, free of any obligation. We are your neighbors and would like for you to succeed! Remember that you can post your home on our Community Board, to give your property additional market exposure. SEE POSTING GUIDELINES
Call now for a private consultation, about your personal selling situation.