There is no town like my hometown! I have it all here!
Preparing the property for the sale
First impressions matter! Why?

Because they matter to you!
It's hard to argue with the facts! Studies have shown that a well prepared property seller usually nets close to asking price or above. They understand the key dynamics of a sale and take the steps that will result in a positive outcome. Your property does not have to have every upgrade known to man to show value. However, if you want to get the most from the sale, your house does need to be clean, orderly and presentable when shown. Addressing differed maintenance issues, can go a long way to create perceived value, and give potential buyers confidence that you took care of your home. Remember, that once your property is up for sale, buyers will compare it to other homes for sale in your area on price, condition, features and terms. Show value, provide peace-of-mind to buyers, and win!
As a property seller, you will need to decide whether to sell your property, as-is, make minor repairs or improvements.
Properly preparing a properly for the sale, is often overlooked by many sellers and unfortunately, by many agents too! Yet, a property's condition, is the second most cited reason in the United States, why a property does not sell quickly. When it eventually sells, it usually sells below its market value, even after its condition has been taken into consideration.
Deferred maintenance issues, clutter, odors and poor lighting conditions which can be easily and inexpensively corrected (in most cases) should be addressed if at all possible. A fresh coat of paint, brighter lightbulbs, some fresh sod, well kept landscaping and other inexpensive repairs, can show "pride-in-ownership" and help you net more from the sale!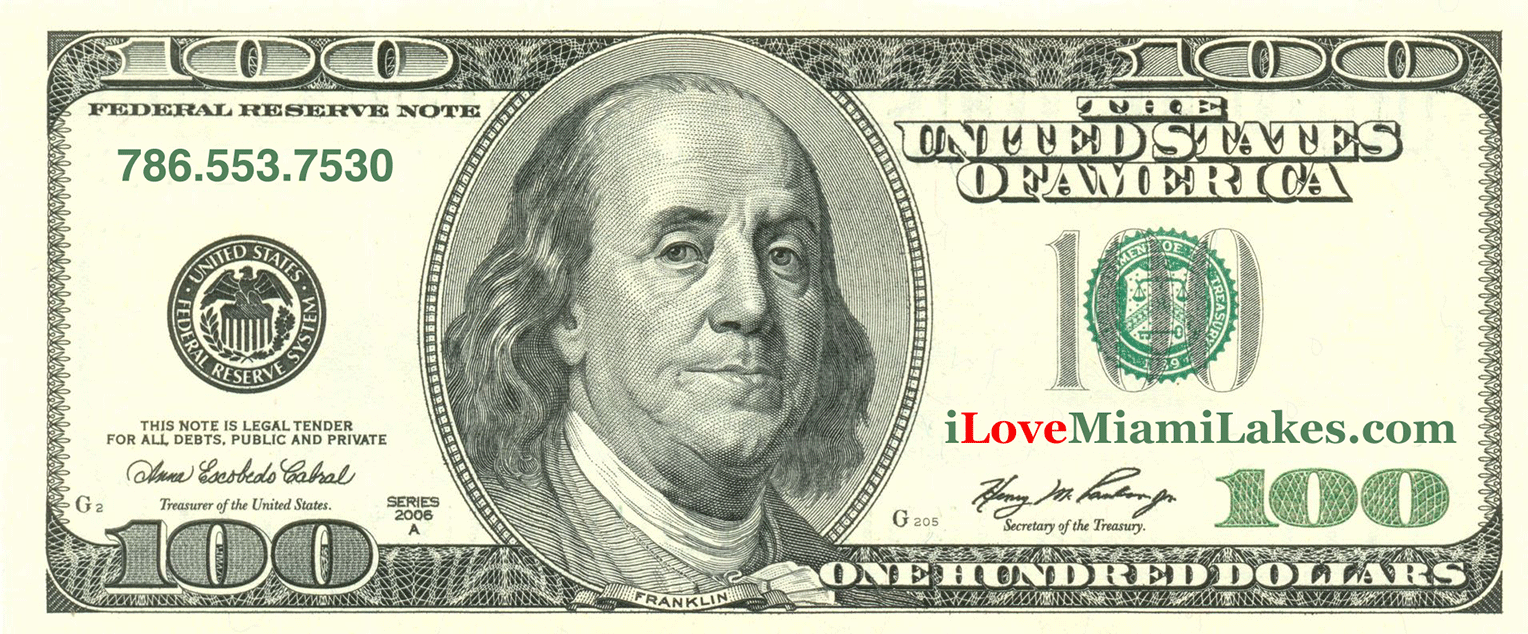 "By failing to prepare, you are preparing to fail."
-Benjamin Franklin
Which of the two photos below inspire confidence?
A house in order, will get the order!
Planning your sales and purchasing strategy, will put you in control.
Watch your pennies turn




into thousands!
Inspire confidence, avoid creating doubt in the buyer's mind!
An important first step to your new life begins with the proper preparation of your property's overall appearance. Start with an honest assessment of its condition and perform overdue maintenance items. Clean and organize the interior and exterior of your home. A property that shows pride of ownership typically sells quickly and usually for more than other comparable homes in the area.
How important is "curb appeal" to you?
It may not be important to you, but study after study have cited curb appeal as extremely important to the majority of buyers. In fact, some studies suggest that 70% of buyers make up their mind to purchase, even before entering the property. While you can't change your home's location, you can certainly do something about its outward appearance, to make it more attractive and appealing. A fresh coat of paint can usually do the trick, or perhaps just power washing can make it sparkle. A few well spent dollars improving your property's curb appeal, can help you sell faster and at a higher price.
See what our happy clients are saying!
Sick of all the junk, inside or outside your home? There is a cure!
No job is too small or too big, the good Doctor can't cure!
Call Dr. Junk for a free estimate.
Do you know what is really important to buyers visiting your home?
Today's buyers are more sophisticated than ever. They have more information than ever before and know what to look for, when viewing a home. In a nutshell, they primarily look for value and peace-of-mind, when they purchase. As your real estate broker, we can help you to identify issues beforehand, which may be a concern to potential buyers. It's important to consider that as your broker, we have no emotional attachment to your home. We and can provide you with honest and objective advice, so you can decide what improvements (if any) you want to make, to get the most from the sale.
PLEASE NOTE: Knowing the true condition of your home puts you in control of your sale. If you have any concerns about the condition of your home or any of its components, like the roof or AC, for example, consider hiring a property inspector. It's much better to identify issues early on, before placing your home on the market, rather than finding out while under contract, from the buyer's inspector. If a problem is uncovered by the inspector you hire, it can be corrected, if possible. Inspecting your beforehand will avoid any future buyer from walking out of the deal, during the inspection period, or having to renegotiate the purchase price all over again.
Demonstrate value and you will sell quickly and get more from the sale. Ignoring issues that are a concern to buyers, and be prepared to wait and sell for less. Inspect your home! Avoid surprises!
Bravo Inspections

SAVES

you money & gives you
Peace of Mind, when selling or buying!
Does your property have a major defect, like a leaky roof?
Occasionally, a buyer may not be able to obtain financing on a property, due to a property's condition. Typically, some defect is discovered during the buyer's inspection period, like a leaky roof, which no lender will finance or insurance company underwrite. If your property has any major defect, like a bad roof or termites, just to name two, it can make financing nearly impossible for buyers, using conventional or FHA financing. Only buyers purchasing with cash or a renovation loan, like an FHA-203K, will be able to purchase your home. Obviously, a property with a major defect, lowers the pool of potential buyers and affects a property's selling price. If a property cannot be financed, it substantially decreases your opportunity to sell above or at the average market value, when compared to similar properties in your neighborhood.
Are there any open permits or liens on your property?
Open permits, municipal fines, mechanical liens or other statutory liens can also impact you ability to offer your property to a large pool of buyers. Its important for you to make sure that your property is free of these types of title defects. If you have open permits, try to close them. Banks do not finance properties with open permits. If your municipality has fined you, pay the fine or dispute it. If a contractor filed a lien on your property, if you have a tax lien, or there are any statutory liens on your property, these can be satisfied at closing, from your proceeds of the sale. Too check if your property has liens or code violations, click LIEN SEARCH.
PLEASE NOTE: Title defects (if any) and the physical condition of your property will have a direct impact on the terms that you can offer buyers. The less defects, the wider net you can cast for a buyer. We can consult with you and answer any questions you may have, regardless of your property's condition.
You like a good deal right? And, so do buyers! To gain a competitive advantage, you need to show value at the listed price. We can show you how!
Preparing your property for the sale does not have to be expensive. In our years of experience, it's usually more expensive not to! You may be surprised how a few dollars well spent, can bring thousands more in return. As property staging experts, you can count on us to deliver an honest evaluation of your property. So you can decide what cosmetic changes or repairs (if any) are worth doing, while staying within your selling budget. We will help you set terms that are attractive to buyers and help you compete and win, against similar properties for sale in your neighborhood. We will get it sold, regardless of condition!
Below, you will find a check list with some tips to make you home sparkle. The list may seem daunting, but like Mark Twain said "The secret to getting ahead is just getting started."
TIPS FOR THE INTERIOR OF PROPERTY
​
The front entrance foyer/living room should be organized and clutter free.

De-personalize home if possible, by changing personal photos for paintings or other artwork. (Seeing pictures of you and your family, although they are a treasure to you, they distract buyers from taking psychological possession of your home.)

Replace burned-out light bulbs or those which are dim with 75 watt bulbs or better. (Your house needs light to shine!)

Clear air conditioner vents in all rooms and main return.

Change air conditioning filter to minimize dust after cleaning.

Clean ceiling fan paddles.

Clean curtain rods, drapery or blinds. Replace or repair if broken.

Dust ceiling lamps, chandeliers and other light fixtures.

Clean all interior windows, window sills and glass sliding doors.

Organize kitchen, de-clutter pantry and kitchen cabinets. Pack pots, pans and small kitchen appliances that are rarely used, to make them look spacious. (Buyers will look there!)

Clean your oven and stove. (Buyers will look there too!)

Clean the exterior and interior of your fridge and keep it sparse if possible, so it appears roomy and sanitary. (Yes, serious buyers look there too!)

Clean all your appliances in the kitchen.

Clean cabinet doors and drawers.

Keep kitchen sink clean and counter spaces free of personal items during showings.

De-clutter master bedroom and closets. (Buyers need to determine if their stuff fits.)

Clean, organize and maintain all other bathrooms in your home. Remove any moldy caulking around, tub, shower, sink and toilet. When showing, towels should be folded, tooth brushes put away and trash cans empty.

If the caulking around bathtub, shower, sink or toilet is missing or moldy, consider cleaning or re-caulking. (This is a major buyer turn-off if left undone. Your bathrooms may need updating, but they can look clean and well maintained.)

If rooms in your house are brightly painted, consider painting them a neutral color. We suggest a flat eggshell finish, which hides wall imperfections very well.

Organize and de-clutter linen closets

Organize and de-clutter all bedroom closets. (Buyers are picky when it comes to closet space.)

Organize and de-clutter kid's bedrooms or home office.

Organize your garage, if applicable.

Clean and organize the laundry room. Clean the exterior of your washer and dryer

Clean the top of your water heater and surrounding area.

Ceilings - check for dust and stains. (Water stains can be usually removed with a 50/50 mix of water and bleach. Use caution! Do not over-spray and always remember to wear gloves and eye protection.)

Patch and paint holes on interior walls.

Replace broken electrical switches and outlets. Make sure they all work.

If you have a tiled floor, replace broken tiles if possible. Clean floor before showings.

Clean footboards or repaint.

If your home has carpeting, steam clean and deodorize.

If you smoke or have pets, consider deodorizing your home.

Check all interior doors; clean surface and oil hinges if they squeak. Remove decals and any signs, from children's rooms, if any.
TIPS FOR EXTERIOR OF PROPERTY
Spruce up the landscaping and sod if needed, to increase the "curb-appeal".

Clean the exterior of the property, power-wash walls to remove cobwebs and dirt.

Consider painting the exterior if paint is peeling. You can do it yourself for about $200-$300 for most homes.

Clean or refinishing the front door if necessary. (Front doors make first impressions!)

Power-wash or paint your driveway, if necessary.

Clean and maintain the front entrance to the home.

Replace doormat if old and torn.

Replace front door rug if old and worn.

If the water hose is old and easily visible in front of the house, remove or replace with a new one.

If fascia boards (the wood board, typically found under the overhang of your roof) are damaged due to termites or wood rot, replace and paint. (Handyman or Roofer can repair- costs vary depending on damage.)

A roof inspection is recommended if your roof is over 10 years old. Professionally inspect your roof. Correct issues before the buyer's inspection! Give buyers confidence with a roof that recently passed inspection. (Your roof may be old, but you can prove to buyers that it's in good shape!)

Power wash roof if needed. (Tile roofs)

Clean roof - remove debris and leaves.

Trim back overhanging trees limbs or bushes near or over your roof.

Check the air conditioner compressor motor - If it squeaks when it runs, apply a little household oil.

Check all exterior doors; clean and oil hinges if they squeak.

Clean window exteriors and screens.

Clean or repair drooping gutters.

Remove dead plants in yard and throw out empty flower pots from patio.

Remove debris from backyard and sides of house.

If you have a sprinkler system, check and repair if needed.

De-clutter your shed if you have one. (Remember, they need space for their stuff!)

If you have a pool, make sure the water is clear at all times.
For fast & dependable expert repair services, give Kevin a call! No job is too large or too small, he does it all!
If repainting interior rooms of your home, use neutral colors, with an flat

eggshell finish.
A clean and

orderly home, is the best marketing you can do for your home!
A few well spend dollars sprucing up your home, can return many thousands more!
Call us! We are staging experts and can make suggestions to make your house sparkle, without breaking the bank.
One Home is all we want! And when you help someone find theirs, it's

magic!
The advertisers on this website are your neighbors! Support our website by mentioning that you learned about them here. Thanks for your support and making iLoveMiamiLakes.com your trusted real estate advisor. THANK YOU!